Google introduced custom background images for its search home page at google.com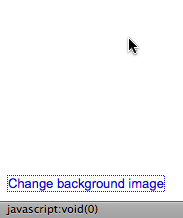 This was first introduced by Microsoft's Bing search engine, and while some may like it, general opinion across the web is that it doesn't fit with their concept of minimalist Google index. Most users are also trying to remove it – when signed in and when not signed in. The background is set to rotate on a random basis.
Remove Google background image
Click "Change Background Image" link on the lower left side. Go to the Editor's Picks. Scroll to bottom and you can get the original all-white theme.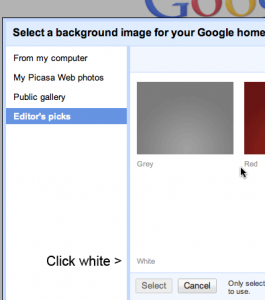 Of course, I reckon that with such negative publicity, Google may quickly revert this 'feature' and allow it to be opt-in rather than opt-out.
Update: Google has killed the background image experiment early, as I predicted.