Photoshop is the most popular graphics editing program. Produced by Adobe, the latest version is CS3. With hundreds of plugins, brushes and gradient packs, Photoshop is increasing in utility every day.
Though weighing in at a hefty price (over $600), Photoshop is powerful even in a vanilla install. However, as in any other application, its true essence lies in installing useful addons to enhance the functionality. Photoshop brushes are plentiful, with hundreds of sites and thousands of artists providing their artwork as brushes, or making brushes directly. The functionality of brushes are plentiful.
We collect beautiful Photoshop brushes, so that you do not spend any time searching for them. Instead, you can utilize that time to create beautiful effects.
Below, you will find screenshots followed by links to the corresponding brushes. Enjoy!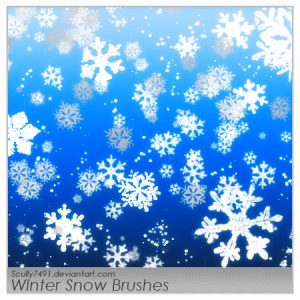 Winter Brushes
Swirls 2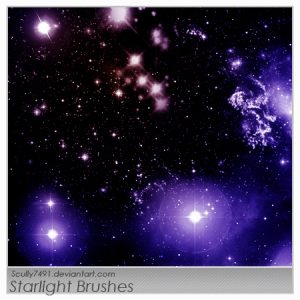 StarLight
Further Resources