Modern-day businesses have been touched by the strong waves of technology over the past few years. And there is no denying that the Internet of Things (IoT) is one such technology that has transformed a lot of business into making them successful by optimizing their operations, upgrading products, empowering employees, encouraging customers, and so on. 
So many organizations have started realizing the benefits of IoT-enabled business. As per a report, companies can invest huge money up to $15 trillion by 2025 in IoT. 
So, if want to scale your business high, IoT can prove to be the breakthrough for your company. You can even combine IoT with the latest technologies such as VR/AR, wearable, mobiles, and so on. To improve productivity, asset tracking, worker safety, customer experience, and so on.  
Top Reasons Why Organizations Leverage IoT For Smooth Business Operation
Providing More Data Access And Business Insights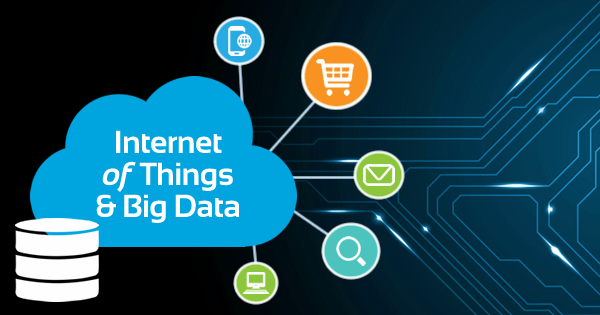 It is crucial for a business to not only collect data but also to analyse it. With the help of IoT devices that are connected with systems, businesses can effectively collect data and analyse them as well. In addition, they can also make decisions that are data-driven and derive actionable business insights. Internet of Things (IoT) includes systems or devices that consist of sensors, gateways, and actuators. These systems operate depending upon the infrastructure of the business plus they also perform data collection at various intervals. 
When the business is successful in collecting data with the help of IoT devices, they can now monitor these data constantly in order to obtain better analytics and business insights; and the process is way faster than the manual approach. 
Now imagine, if the workforce of a company performs data collection and its insights manually, then the process may take a long time for them with no assurance of accurate data. IoT, on the other hand, can enable efficient data management for your business with fewer human intervention.
In addition, you can leverage it for your future references as well by storing data for quite a long time. So, long story short, IoT can ultimately provide benefits to the organization through better data access and collection along with business insights. 
Reduction In Cost And Operational Downtime
It is obvious that every business aims to achieve more and more ROI and productivity. But it is also important to look for the places where you can reduce your operational costs. Otherwise, what is the point if you go on making more money but cannot control your expenses. Ultimately, your profit would not be that high as you dream. 
Thanks to the technology of IoT that now you can enable it in your business and witness the reduction in your operational cost. Now you must be thinking about how IoT can help reduce operational cost. Well, let's understand it with the help of an example. 
Example:
Suppose there arises a small failure of a component in an industrial tool or machine. The next work for the business is to detect that failure and subsequently fix it. In the meantime, the machine remains down for days or hours depending on the nature and extent of failure. Ultimately, the productivity of the business gets affected along with time consumed to fix the machine.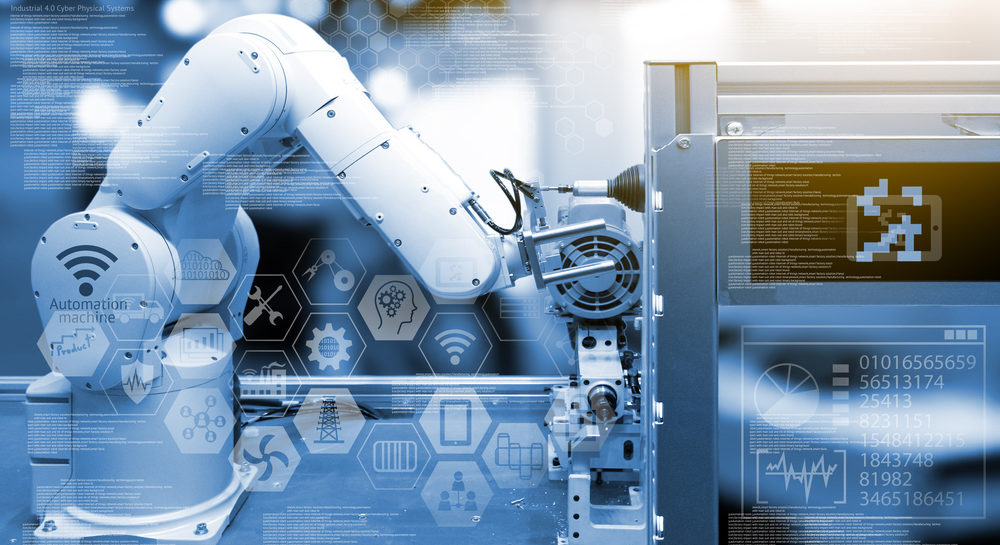 However, if the business uses an IoT ecosystem, it can leverage IoT's technology – digital twin technology. By using this technology, the company can build the machine's digital models including its physical assets along with its parts utilizing the data gathered by IoT sensors.
It results in a stored 3-dimensional representation of the machine along with its parts that can assist engineers to comprehend and detect in advance which component of the machine has failed. In this way, they can schedule maintenance of the machines and it will also give them an insight as to how they can replace a particular part of a certain machine. 
Thus, IoT can hugely help reduce cost and operational downtime in industrial installations and factories. Subsequently, engineers can also get to know the new technology, learn about the working of the machines in a more comprehensive way, and understand they the machines would need an upgrade or maintenance. 
Adding New Revenue Streams and fueling business models
Do you think that the advantages of an IoT-enabled business are limited to just operational efficiency? If yes, then its high time you need to understand the far-reaching scope of this technology to bring a myriad of benefits to businesses. 
Many visionary organizations have started understanding and acknowledging the scope of IoT to drive insightful business analytics to add newer revenue streams. It includes the data regarding the product and service preferences of customers that help businesses add more value to their deliverable.
They do so conduct careful and productive design and planning of their product and services in order to improve them. Ultimately, IoT helps them reap considerable profits by successful future predictions about their business. 
Is that made your head spin? Let's understand the overall process with the help of another example. 
Example:
Suppose a retail business enables IoT solutions, it can collect huge customer data in order to analyse the buying patterns, product preferences, and so on of their customers. Consequently, retails can provide improved value to their customers by offering them products and services that they prefer. As a result, their customers would be happy to help the product and services that are available for them to buy. So, what can be better than your customers' satisfaction? Ultimately, the productivity of the retail business would improve. 
Secure Device Updating
With the advancements of technology, businesses have become more efficient in executing their tasks. However, everything has pros and cons and so does technology. Security threats and breaches have become one of the biggest challenges that present-day businesses face. At this time, they need robust and secure technologies that can protect their business assets along with preserving their brand images.
IoT technology's standardized over-the-air (OTA) interface helps businesses to update a multitude of devices with a high level of security that can prevent virus attacks.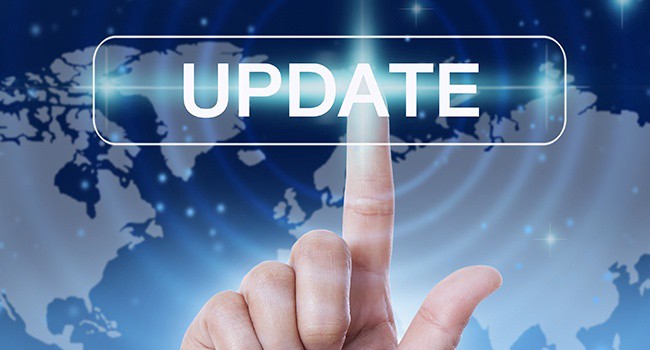 In traditional methods, companies need to perform device updates involving analysis, update distribution, and staging. The overall process usually takes place during off business hours.
Therefore, it is vital for companies to incorporate the OTA interface while updating their devices as it can fix vulnerabilities, add new functionalities, update all the configuration settings, and so on. Thus, IoT is a boon for companies that provides a safe and secure way to update their systems.  
Improves Training Experience
Before a worker or a trainee starts working on a particular job especially when his/her duty is on-field, it requires thorough training along with hands-on experience. Therefore, a business must focus on providing all the necessary training to their trainees before they actually take up the job. 
They must be completely aware of all the regulations and safety compliance associated with the job especially when they are working for industries like oil and gas, construction, mining, and so on. Similarly, trainees for industries like healthcare, telecom, and manufacturing must also train their technicians for diagnosing equipment, scheduled maintenance, and so on.
At this time, IoT-enabled businesses can cooperate with their technicians in a better way, share real-time knowledge, and convey holistic training.  
Boosting Performance of Workers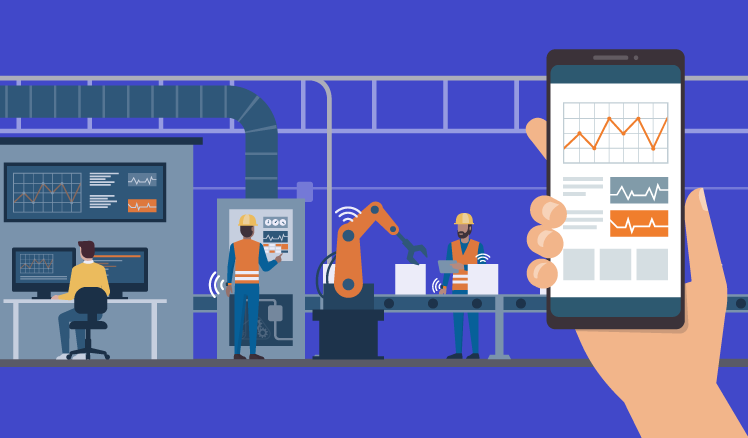 IoT offers far-stretched benefits not only in providing training to the technician but also in improving their performance. When businesses place IoT sensors across their workplace as well as in the field, the technicians can better detect any sort of issues that may arise and subsequently provide a solution to them. The best thing about it is that they can solve the issue within less time than they used to invest previously. 
In addition, the sensors can also send alerts regarding the exact position of an error or anomaly to the technicians, thereby, eliminating continuous monitoring or field trips. As a result, IoT directly saves a lot of time to perform such functions with sensors and thus, increases the efficiency of workers and technicians. 
Now that you have an idea as to how IoT can benefit a business, your next question might be how you can implement the wonderful technology of IoT in your business. So, here it goes!
IoT Business Models to Transform Your Organization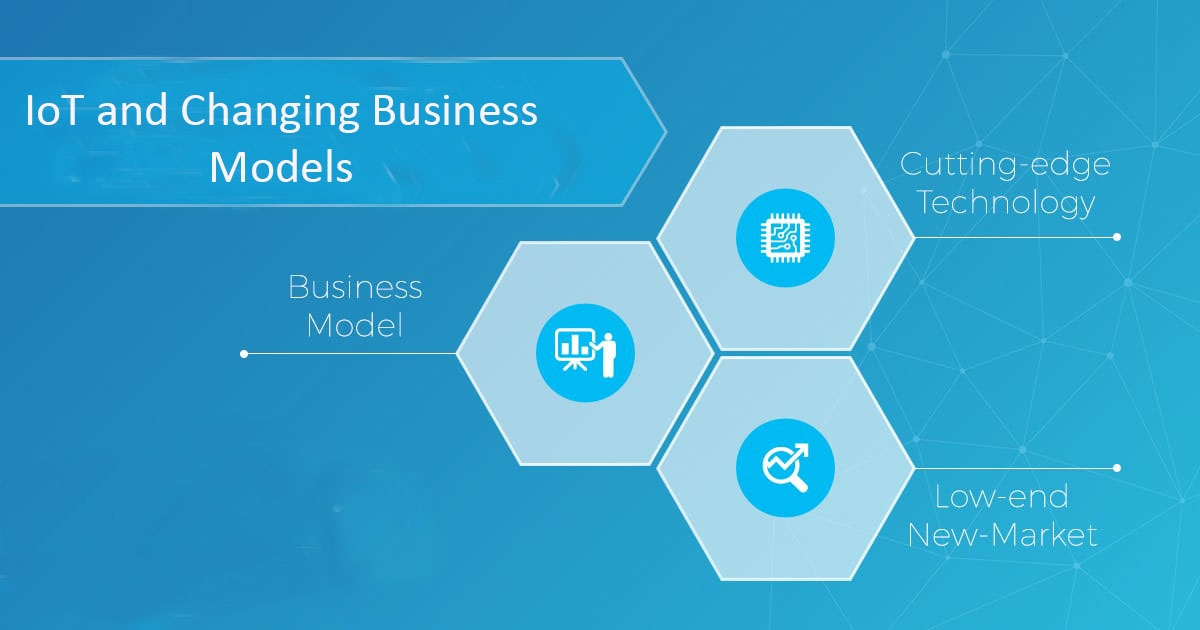 As soon as they understand what the technology of IoT and of benefits wide array is, many organizations directly jump onto building their IoT products even though they do not have a specific business plan. This the mistake that many companies commit these days.
So, what happens due to this mistake is that even if they build their products using the technology, they fail to achieve its ultimate benefits and extract money out of it. And it is obliviously not sustainable at all for them. 
Hence, organizations must essentially have an effective IoT business model so as to incorporate the technology well into their business, execute the process, and reap its whole bunch benefits such as increasing revenue, market share, adoption, and profit margin. 
But the question now arises as to what really this IoT business is all about? So, let's dig dipper!
IoT Business Models: What Are They?
For every business, it is essential to have a working and effective business model so as to reach the ultimate goals and objectives of the organization. In general, a business model can be the way an organization can create, capture, and deliver value to its customers.
In the context of the IoT business model, it must focus on capturing as well as delivering value to the customers by leveraging the innovative and unique features of IoT products with 24/7 connectivity. As a result of such a business model, you can produce a differentiated and innovative value to your customers. 
So, let's find out the best IoT business models that you can incorporate in your business to achieve your targeted results. 
IoT Data Monetization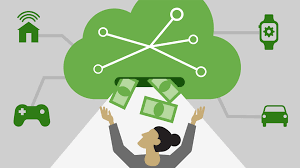 The insights that you derive from your collected data using the technology of IoT can help you add value to your business. You can create your product using IoT to provide value and subsequently gather valuable data as well that you can, later on, sell to third parties. Using this approach, buying friction can be avoided for the end-users and you can also build a long chain of network. Here your goal must be to deploy a number of IoT products or devices and collect data. Because the higher your collected data is, the more appealing it would be your data proposition to the third parties. 
For Example, this business model works for a business that offers devices for monitoring driving habits. The devices can provide you with great insights, however, insurance companies extract the most value out of it because they can understand habits and driving patterns of so many people out there using the devices. 
Outcome-Based Business Model
This model is an innovative approach to using IoT products. In this model, the idea is to let customers pay for the ultimate benefit the IoT product provides to them. You can implement this IoT business model which is a creative and innovative approach. 
Let's understand this business model with the help of an example. If you are a pump manufacturing company, your business is for selling pumps and you measure your success by measuring the total number of pumps you sold within a specific time.
You can think this overall process of customers buying pumps is that they are actually finding the ways to move water from one point to another, which is the outcome they are looking for. If you can understand the ultimate needs of your customers and create the IoT products accordingly, you can be creative and successful in providing value to your customers. 
Pay-Per-Use Model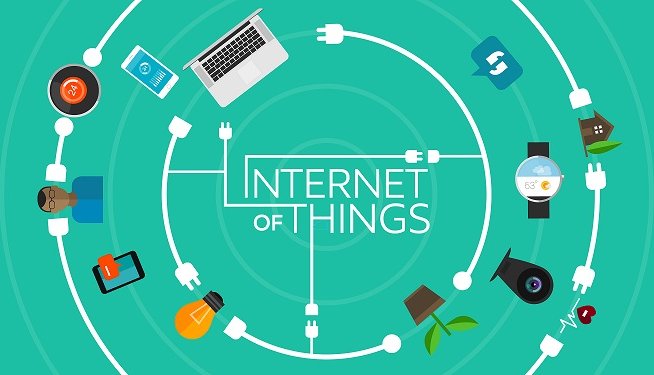 IoT sensors used in your device can monitor the environment of your customers as to how much they are using your product. This is where the concept of the Pay-per-use business model comes into the picture.
In this model, you can charge customers based on the fact that how much time they are spending on using your product. Here you are utilizing the data that your IoT device is producing by tracking usage. 
Subscription Model
IoT products offer 24/7 connectivity with your customers. You can leverage it in order to develop a business model that is based on recurring revenue. As a result of this model, you can actively offer subscription to your customers by letting them pay a fee for providing continuous value to them instead of one-time sales. 
Using the subscription model, your IoT products can leverage the benefits of software-based products. You can introduce Software-as-a-service (SaaS) and explore a multitude of creative ways for monetizing your IoT products. You can charge of monthly or annual subscription and can also offer upgrades to premium subscriptions. 
Asset-Sharing Business Model
This IoT business model is for solving some of the real-time issues that customers face while using a product, device, or equipment. If they do not use the equipment so much and it remains unused for most of the times, many customers refrain from using such equipment.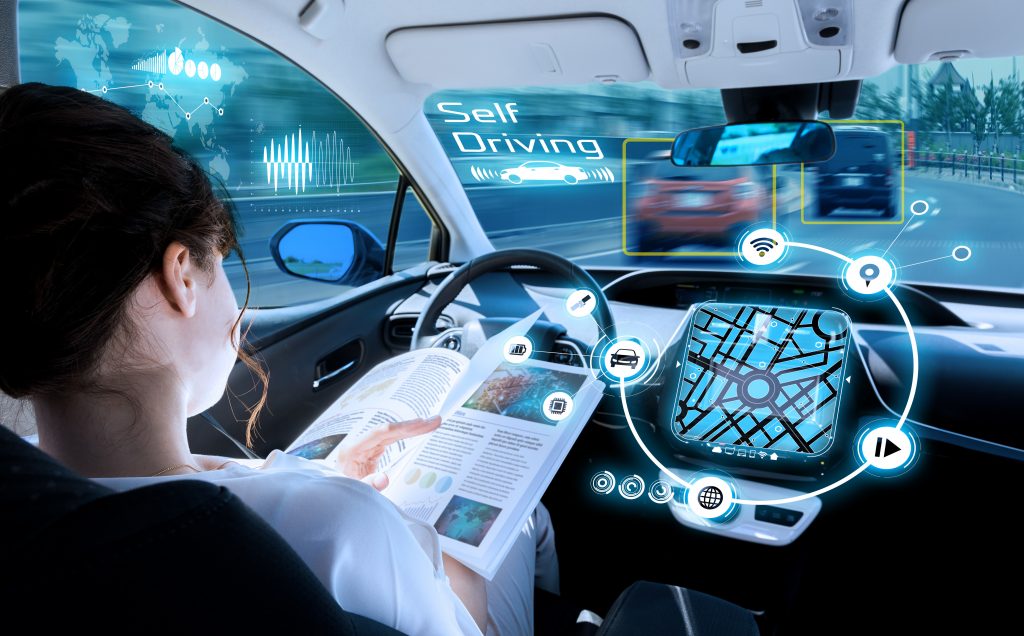 But thanks to IoT that it has a comprehensive solution to this problem through the Asset-sharing business model. The good examples of such a business model are shared drones, self-driving cars, and so on. 
When you incorporate this business model into your business, your goal must be to maximize IoT product utilization across customers. As a result, each of your customers can pay for using the product when only he/she needs it and you, on the other hand, can get accelerated market penetration. 
So, now you have an idea about the endless possibilities available for you to incorporate the IoT business model into your business. You can consider any one of these models whichever you find suitable for your business. But one thing here is certain that if you use the technology the right way in your business, you are about to see the whole new level of transformation to scale your business high. 
How Can You Get Started With an IoT Business Model?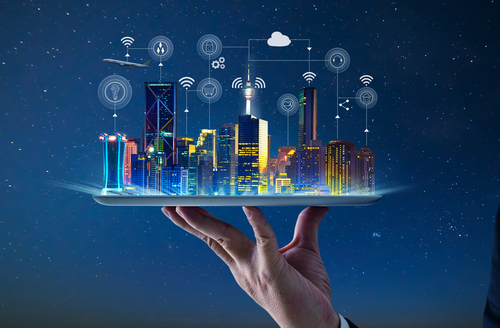 When you design a new IoT business model, it is both exciting and intimidating, at times. So, you need to maintain a good balance of the risks and opportunities. As your business model indeed impacts different aspects of your business including marketing, sales, supply chain, finance, engineering, etc., make sure you start with baby steps and implement it completely once you know it can add value and has strong potential.
The chances of getting success in your IoT business model becomes higher when you start conducting extensive research, understand the pain points of customers, eliminate their buying friction, and so on. You must come with a solution so as to address the purchasing concerns of your customers and make it smooth and easier for them when they adopt your product.
When you can understand all these things and implement your business model accordingly, you can expect a greater profitability.
In a nutshell, start by:
Creating a complete hypothesis of the biggest roadblocks faced by your customer in terms of your IoT products. 

Determine whether your IoT business model can help remove their roadblocks

Start implementing your business in the right way by leveraging the wonders of IoT
Final Words
As the world is rapidly inching towards technology in every possible way, you need to stay updated with the current trends in order to have a competitive advantage. There are many organizations that have already reaped the benefits of this marvelous technology of IoT by implementing it into their business. According to reports, more than 80% of manufacturing companies are already using or even planning to utilize IoT devices.
There can never be a better time to get started with IoT in your business. Now that you have an idea about the benefits the technology provides to business along with knowledge about IoT business models, you are good to go! Thus, take your first step towards running your IoT-enabled business now!