The phenomenon that describes the physical objects network is called the Internet of Things or IoT. These physical objects are embedded with software, sensor and all other sorts of technologies that help exchange and connect data with different kinds of systems and devices through the platform – Internet. 
All these devices that are associated with the Internet of Things may vary from ordinary household devices to industrial machines. According to studies, more than 10 million devices are IoT enabled to date and the number is expected to reach as high as 22 billion by the year 2025.
Wondering, what makes the Internet of Things such a crucial phenomenon in today's technology field?
Well, to answer this, let's find out,
The Importance of the Internet of Things (IoT)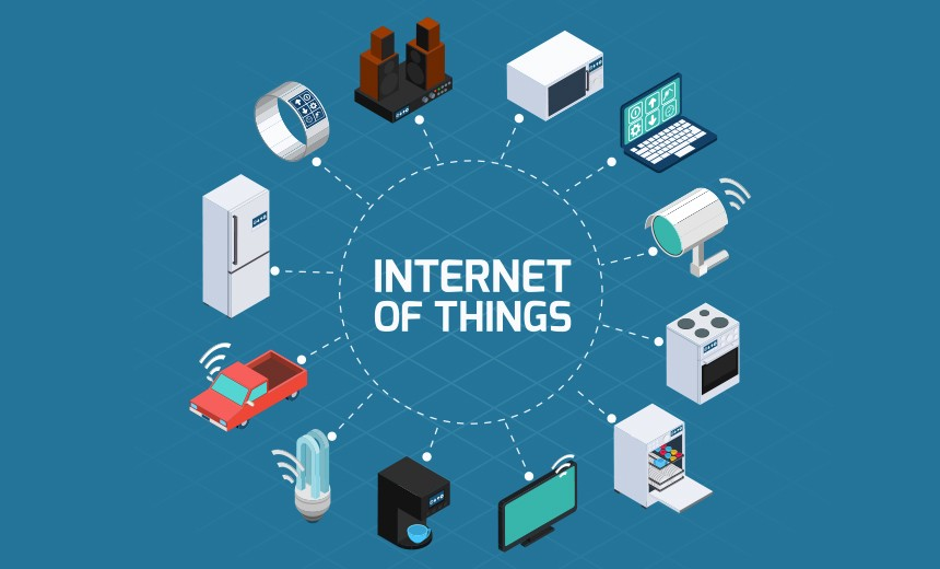 In the 21st century, Internet of Things (IoT) has become one of the most sought after and essential technologies. With IoT, it has been possible to connect standard devices like an air conditioner, baby monitor, television set, kitchen appliances, cars, and even thermostats to the Internet. The process of linking such devices to the Internet is done through embedded devices. It makes sure that a seamless connection is established between processes, people, and things.
Now physical things can share and collected data with minimal human intervention with the help of low-cost computing, big data, the cloud, mobile technologies, and analytics. In this world of hyper connection, it is now possible for digital systems to monitor records and adjust every interaction between things that are connected. Internet of Things has led to a possibility where the physical world meets the digital world and they cooperate as well.
Herein lies the importance of the phenomenon – the Internet of Things.
IoT is an excellent example of how our technology has made progress and is still doing.
However, one should wonder what has led to the evolution of the Internet of Things.
So, let's dig deeper regarding,
Technologies Which Have Led To The Development Of The Internet Of Things 
First and foremost, the technology allows access to low-power and low-cost sensors.
For most, it is possible to manufacture IoT technologies because of the availability of reliable and affordable sensors.
1. The Power of Connectivity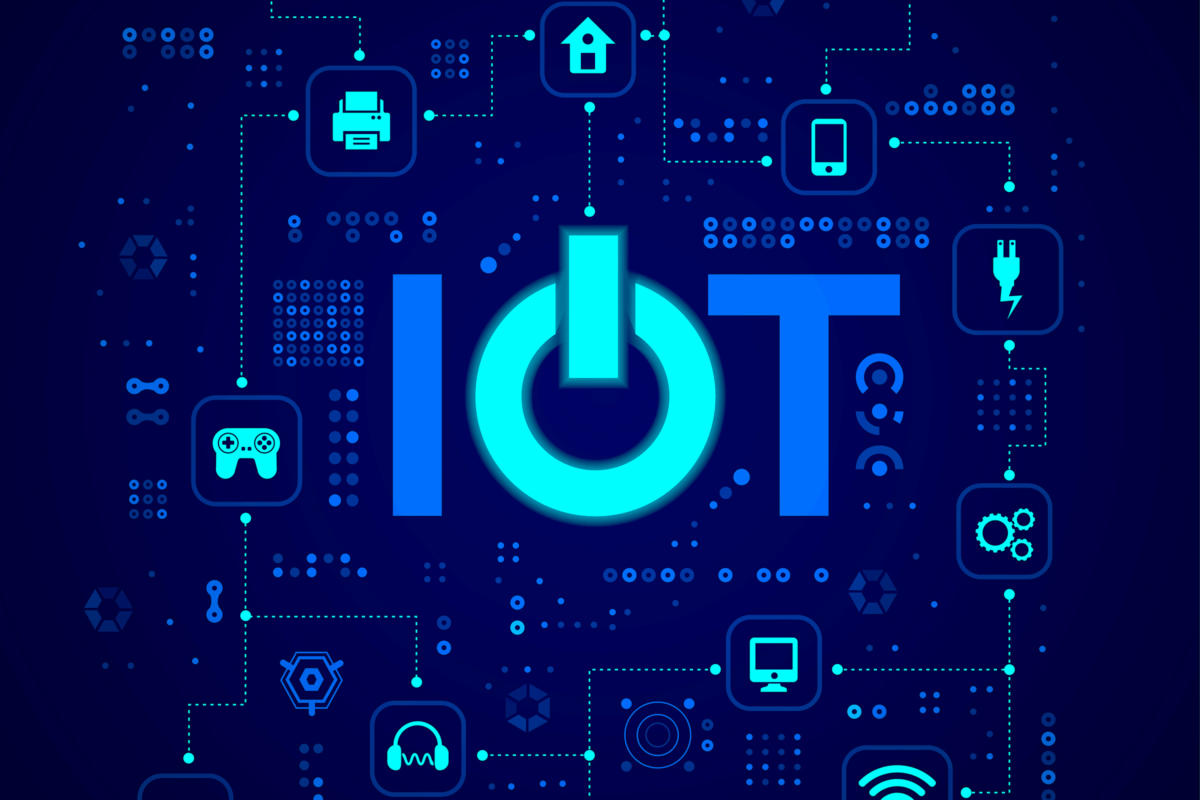 For an efficient data transfer process, it has become easier to connect sensors to the cloud and the various other things with the help of a host of network protocols that are available over the Internet.
2. Platforms that are based on cloud computing
It has been possible for businesses and consumers to scale up by accessing the required infrastructure without having to manage them. The possibility has become viable due to the availability of cloud platforms in abundance.
3. Analytics and Machine Learning
Over the years, the field of Machine learning and Analytics has made immense progress. In addition to this, businesses can now easily attain more insights that too in a faster manner. It can take place due to the access to a vast and varied amount of data that the cloud stores. The growth of such technologies has made it possible for the IoT field to grow and prosper since these technologies consume the data that IoT creates.
4. Conversational Artificial Intelligence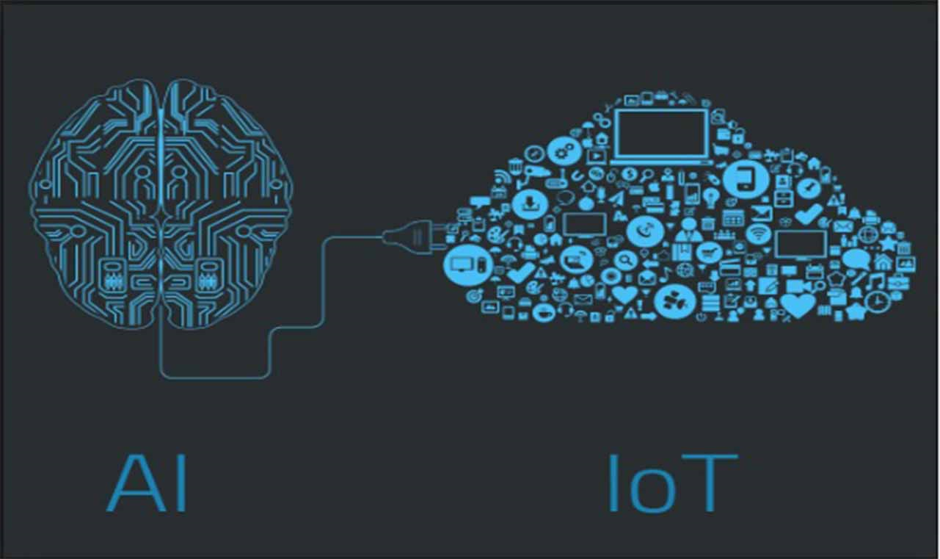 Natural Language Processing can be used for home uses and has become more affordable and appealing. It had become possible because NLP is now being connected to IoT devices like that of Siri, Courtenay, and Alexa. All these have been possible due to the advancement in neural networks.
Now, let's move forward with,
Industrial Internet of Things: What Does it Mean?
IoT is applied to an industrial setting concerning the control and devices and sensors and instrumentation, which are helpful in engaging cloud technologies. This entire phenomenon is known as the Industrial Internet of Things. The industry of the Internet of Things or IoT is often denoted as the fourth wave of the industrial wave or directly the Industry 4.0. It has application in various genres like:
Smart manufacturing
Creation of intelligent power grids
Maintenance that is predictive and preventive
Development of smart cities
Logistics those are smart and connected
Supply chains that are smart and digital
What Business Value Does IoT Has?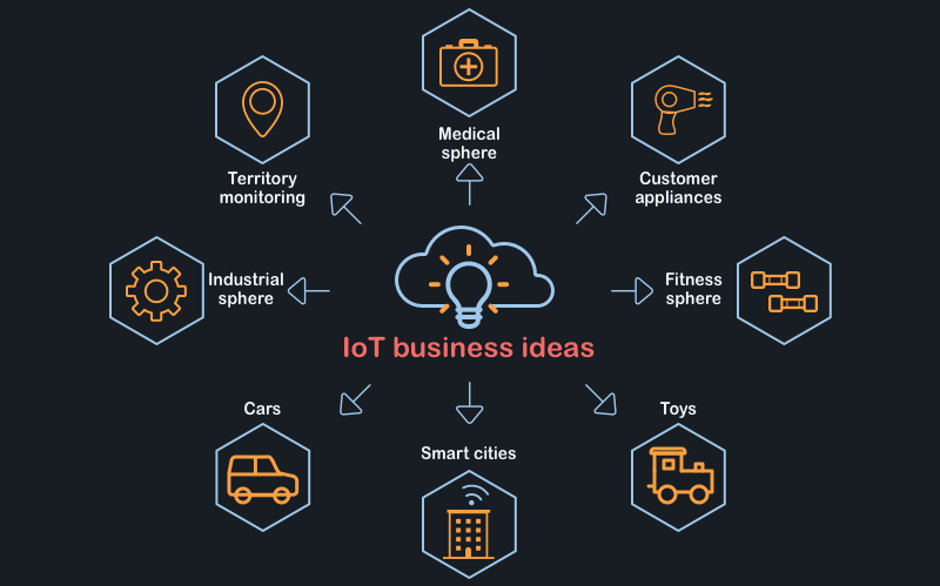 IoT is spreading like wildfire in every sector. Every business is implementing to enjoy the benefits that it provides, like:
It is possible to manage data in a better way by deriving insights that are data-driven from the IoT data.
The productivity and efficiency of business operations enhance a lot with the help of IoT.
Helps in developing new revenue streams and business models.
IoT helps in driving quick time to value by seamlessly and efficiently connecting the world to that of the digital world.
Let's move forward with the applications of IoT.
Top Application of Internet of Things:
The Internet of Things applications are nothing but software as a service application that is pre-built. It has the capability of presenting and analyzing IoT sensor data business uses through the dashboard.
The IoT applications make use of machine learning algorithms to analyse vast quantities of sensor data that are connected to the cloud. It is possible to gain visibility to oversee the notable performance of indicators, statistics for the average time among failures, and all other sorts of information by utilizing real-time IOT alerts and dashboards.
The possibility of identifying equipment issues and sending signals to users is because of the algorithms that are machine learning based. They even help with triggering countermeasures that are proactive and also perform automated fixes.
It is possible for businesses to quickly increase their dwelling processes of supply chains, human resources, financial services, and customer services with the help of IoT applications that are cloud-based.
Other Applications of IoT are:
It helps in maximizing efficiencies of product-quality through machine monitoring in manufacturing processes. The mechanism of continuous analyzing and monitoring machines ensures that the performance is limited by writing the required tolerance level. Tracking of a product can be performed in real-time that helps in identifying quality alerts and thus address them.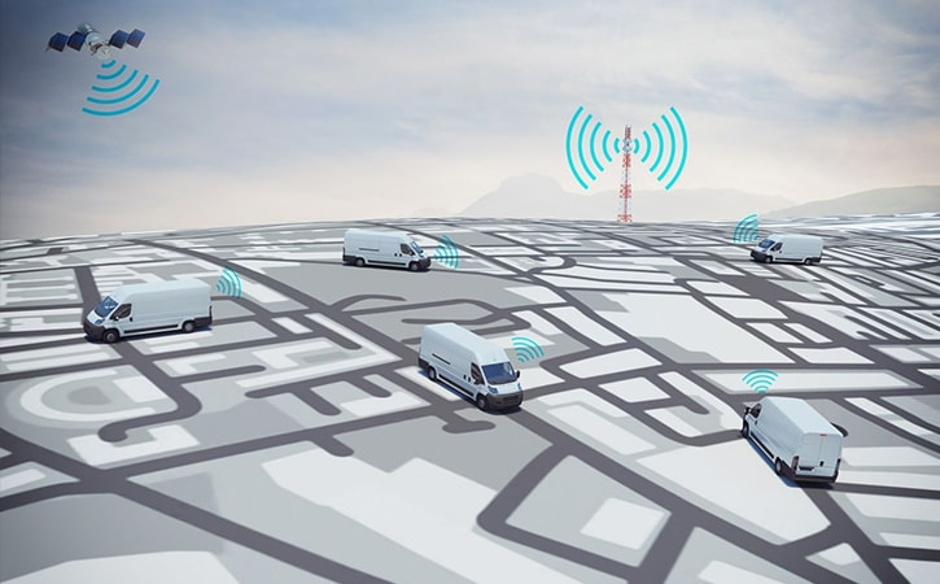 IoT helps in improving the tracking and "ring-fence" that is part of the physical asset. Businesses can quickly determine the location of assets with the help of tracking. In addition to this, the mechanism of ring-fencing helps the firms to ensure the highly valued assets are kept protected from removal and theft.
Monitor Environmental Conditions:
With the help of IoT, it is possible to use wearable to monitor the environmental conditions and analyse human health. It can be done by wearing IoT wearable, which makes sure that the user is in a better understanding of his or her health. It also helps physicians to monitor their patients remotely. Not only physicians, but corporations can also follow the health of their employees by using these.
Through IoT applications, it is possible to drive new possibilities and efficiencies into processes that already exist. For example, the IoT usage helps in increasing the safety and effectiveness in the case of fleet management. Several companies make use of IoT for monitoring fleet that helps in directing trucks through real-time for increasing productivity.
To Enable Changes in Business Process:
Last but not least, the application of IoT is found suitable for enabling changes in the business process. An excellent example of this is, IoT devices are utilized for monitoring the remote monitor health, and also it triggers the service calls for preventive maintenance.
This capability of remote monitoring of machines also helps as it allowed supports new business models that are produced as a service based as customers can now just pay for the usage of the product instead of buying it.
Moving forward with,
The Top Trends in Internet of Things in India
One of the most talked-about technologies of the modern era is the Internet of Things. It is one such technology that has changed the way people used to communicate and looked at the world.
Some of the latest trends in IoT in India are as follows:
1. IoT and Cloud Computing: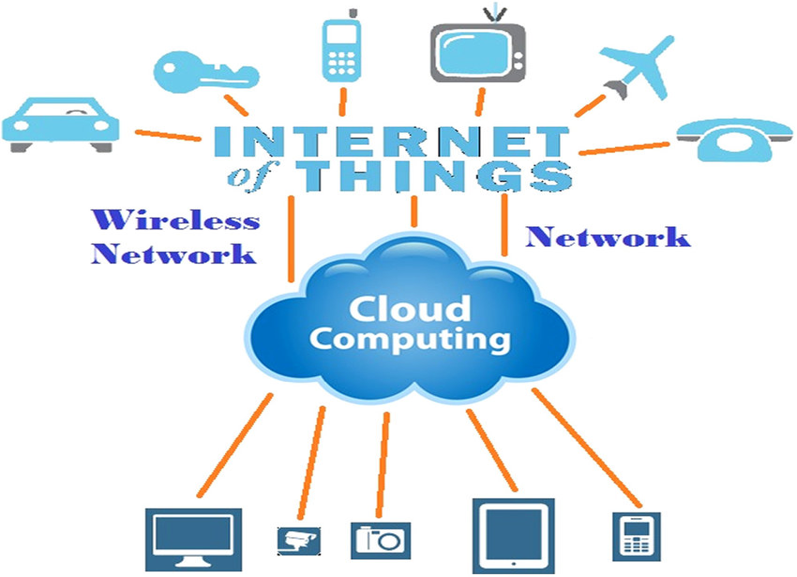 It is a pretty obvious fact that IoT encourages communication among devices through the Internet. During this communication process, there is a requirement for storing the data. As a result of successfully achieving it, IoT utilized the cloud computing service big data.
Cloud computing helps in transferring data and big data helps in storing it. The process of utilization of cloud computing arose due to safety purposes. It is a form of securely storing data and there is no denying the fact that cloud computing is one of the best trends of IoT.
2. IoT Technology is Involved With Massive Data Security Infrastructure:
One of the best parts of the IoT technology is the data secure as this technology mainly revolves around one thing, and that is data. In the case of IoT, the information is being sent from one device to another device. After this, it is analysed, stored, and observed. Previously, there was no proper data security in IoT, even though it is an essential manageable factor.
However, the situation is better now, and things have improved a lot. According to one of the latest trends in IoT, developers are trying their level best to provide useful data security for the IoT and also by the IoT. Also, hard work is being put into to come up with a data management mechanism as well. These are going to be one of the biggest trends of IoT.
3. IoT for Better Analyzing and Providing Data Convergence:
As it has been mentioned earlier, IoT deals with data part on a fundamental level. Everything in IoT is sorted and stored in the form of data into a platform that is known as the Big Data, and it supports the bulk demand of massive sale storage. With the help of this phenomenon, it is possible to personalize the required queries that will help in extracting every benefit of IoT.
Also, in the present year, it is said that the most significant industry trends of IoT are going to be the analysis of data. A more straightforward form of analyzing data for users will arise when artificial intelligence merges with the Internet of Things.
4. IoT's Backend Technology – Blockchain: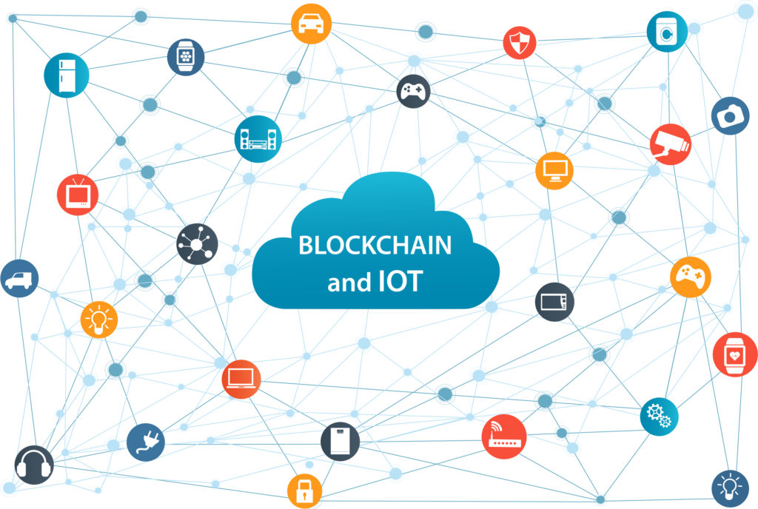 One cannot overlook the fact that security has always been a significant concern for the Internet of Things. The misuse of data in the case of IoT is because of a centralized system. People or employees can sell the data as they access it. Due to such reasons, it has become vital to put a trace on blockchain as part of the back end technology of IoT.
Blockchain is a platform that is decentralized in nature where it is not possible to have access to data unless the person has user permission or the necessary keys. Blockchain has helped to tighten the security of the data security in IoT, and it has become one of the most significant trends of the field. It will allow the users to have complete data control, and they will have the full privilege to share the data according to their choices.
5. The Rise of Smart Home Automation With IoT:
Over the years, it has become a fantasy of people to use smart IoT technology in their homes. So, in the year 2020, there is a possibility that owning smart houses become a trend, where everything will operate with just a word of command.
Soon people will start observing a steady rise of smart homes with IoT enabled technologies, whose growth is being influenced by the security and other factors.
6. IoT Devices that Means an Effective CRM Management:
CRM has become an integral part of every business, and for organizations, it is one of the best and easiest ways to reach customers. However, it is possible to make changes in the way the CRM is being used and make it more interesting with the help of IoT.
Therefore, in the case of CRM management, utilizing IoT devices will make sure that the customer's data is automated, and their requirements are fulfilled.
7. A Right Way for Data Processing through Edge Computing: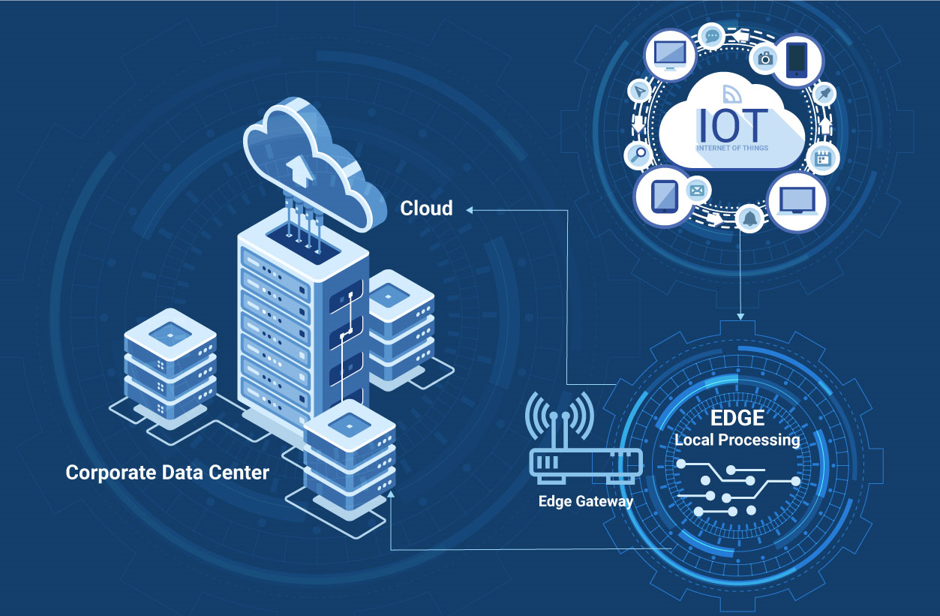 One major shortcoming of IoT is that it results in adding up devices behind a firewall as it helps in securing the devices from all sorts of malware and other kinds of threats. However, the process of obtaining the IoT devices is not at all easy as it requires high-quality security in all parts of the IoT connection.
Now, it has been previously discussed how IoT developers are making use of cloud computing. In addition to this, they have started using edge computing as it helps in processing of featured in a much better way. Also, edge computing makes it easier to process information and that too in a faster manner.
8. Experience Personalized Retail in 2020:
In today's world, everyone loves a personalized experience, and it can't be blamed as well! Keeping this is in mind, it has been estimated that IoT is on the verge of transforming the retail experience into a personalized, and it is indeed great news for the shoppers.
This transformation of retail experience into a personalized one is going to be one of the best trends of 2020. The entire process will operate in a fashion where at first; the IoT devices will gather data.
At the same time, a shopper is shopping, and by utilizing these data, a customized experience will be offered to them. All these things will make the shopping experience even more exciting and better.
9. IoT Will Make Smart Cities More Mainstream:
Already in today's world, there are lots of cities that are globally identified as intelligent cities, and now the government is implementing dentures and all kinds of technologies to automate several processes in smart cities.
Now that IoT has become one of the most booming technologies of the era, the smart cities will inevitably become part of the mainstream, with users getting better services.
So, these are the new trend of IoT in India.
Let's now focus on,
What Are the Industries that Benefit from IoT?
Industries that use sensor devices throughout their business processes do benefit from IoT. Check out the different industries leveraging this wonderful technology of IoT.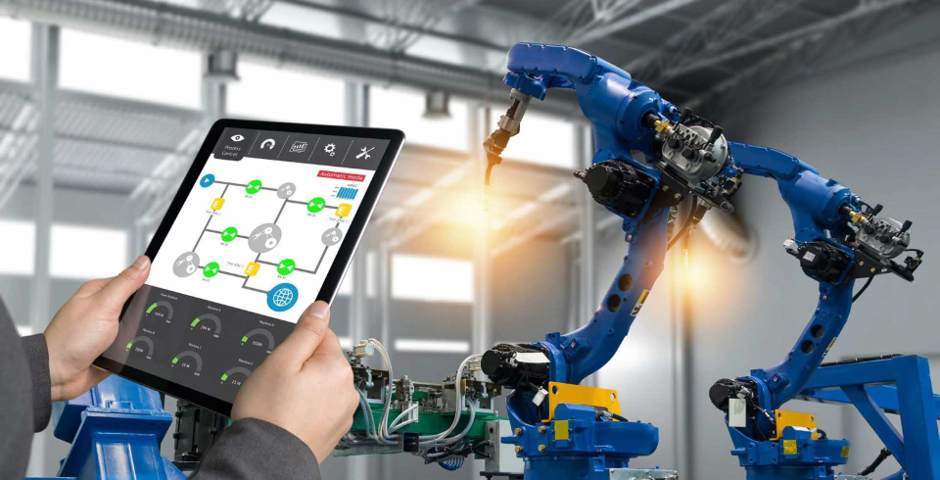 By using the production line monitoring, manufacturers do gain an advantage that makes sure that the proactive maintenance of the sensors is enabled in case the sensor detects a failure that is impending in nature. If there has been a compromise in the production output, sensors can measure it and help in finding the default and thus remove the failure.
The automotive industry benefits from applying the Internet of Things to the production so that sensors can help in detecting failures that are impending in nature.
Logistics and Transportation Industry
Due to IoT sensor data, the logistics and transportation industry has benefited a lot due to proper fleet management.
Retail companies are highly benefited from IoT applications as they help in managing inventory, enhance customer experience, reduce operational costs and optimized supply chain.
Conclusion
Internet of Things (IoT) is one of the biggest and most significant trends of today's world as it allows storing vast quantities of data transfer over the Internet. There are several advantages of using IoT in several industries as mentioned above. IoT has started transforming lives and would continue to flourish in the near future. Thus, it would be interesting to find out the different and new ways IoT will make our lives easier in the days to come.