India has always been a competitive and hard-working country from the ancient period. Moreover, India has proved the desire of being a competitive and profit-making country from the colonial period. Amongst the entire developing counties, India is the fastest developing country after China and this could not possible without the convergence of resources, human intelligence, and government initiatives. Industries have commendably grown from the ashes by optimally utilizing the limited resources and human intelligence. However, the country is still facing many ups and down in GDP, and the economy seems to remain fluctuating day-by-day.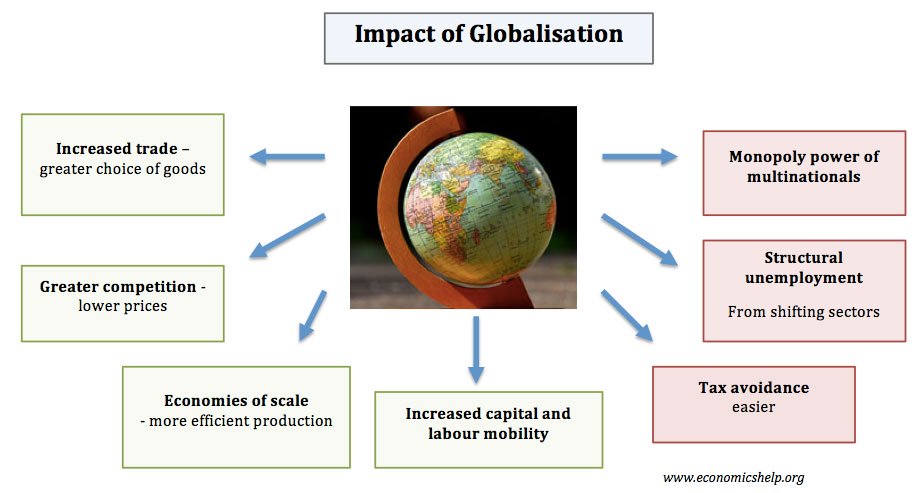 Over the years, the country has successfully shown the progress in various fields of science & technology by the time of rising pace of globalization. In India, the technical talent has been recognized by the world within the phase of globalization by which the country received the second rank in the 'Global Manufacturing Competitive Index' in the year 2010.
Major manufacturing industries contributing to Indian GDP:
• Oil and Natural Gas industry
• Textile industry
• Automobile industry
• Cement industry
• Iron and Steel industry
• Electronics & Hardware industry
• Pharmaceutical industry
• Aviation industry
• Real Estate Industry, and
• Bio-Technological industry
Besides accelerating in the business world, the country has faced many setbacks due to growing population and frequent changes in government policies on import and export, environmental concern, and many others. On the other side, due to the increasing population in India, manufacturers get the opportunity to rise in their product supply.
We can't ignore the fact the role of modernization and globalization critically played their roles to increase in product demand. Media, advertisements, newspapers, radio, and social media are the major facilitators of manufacturers to grow their business in India and passed the information to the Indian audience. For instance, keypad mobile phones were brutally replaced by the smart-phone companies of China like Samsung, Redmi, Lava, Oppo, etc. and took a high place in the country with the largest market supply range.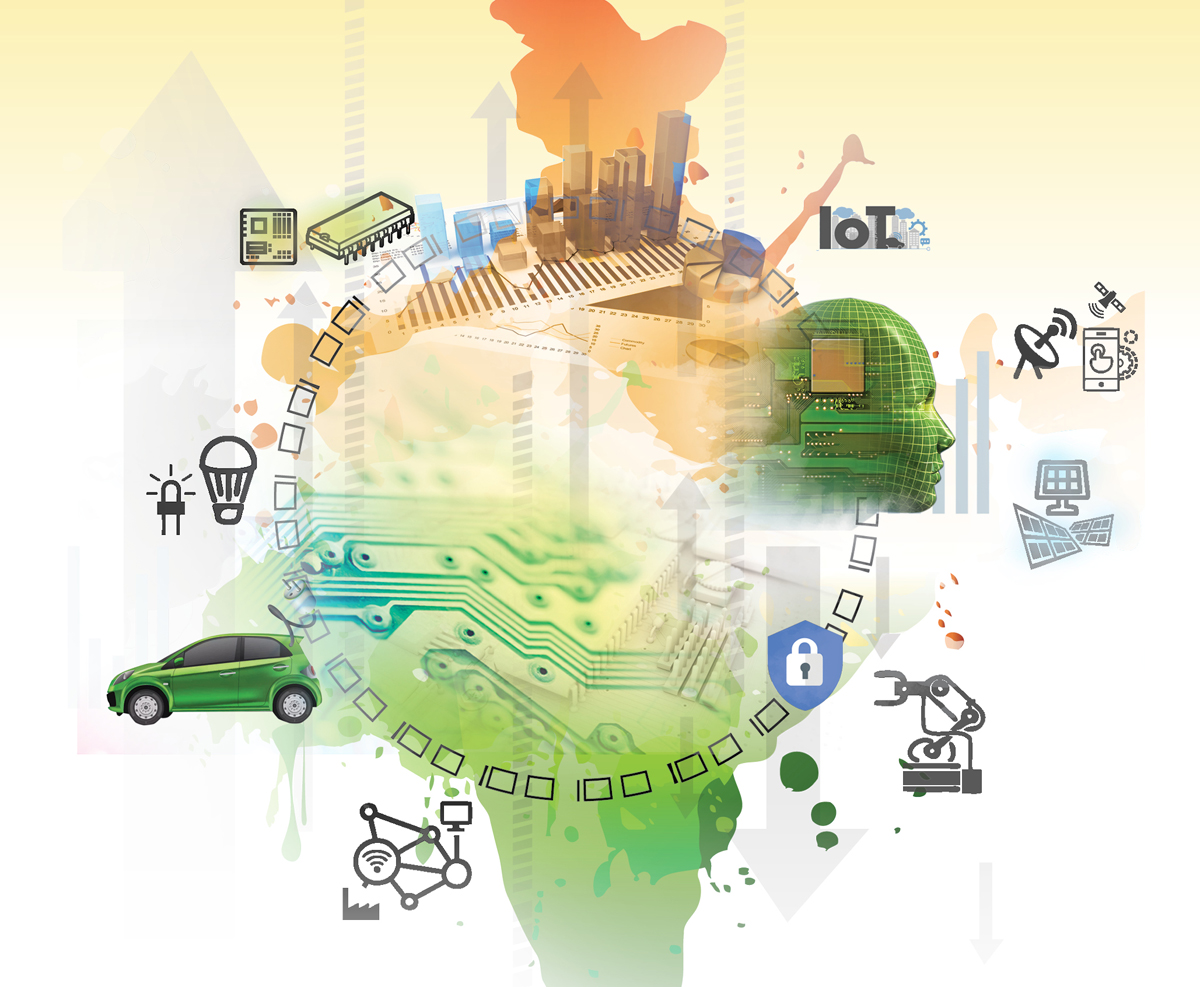 There has been a radical change observed for the interest in cars for the past few years among the Indian population. Therefore, companies like Hyundai, Maruti Suzuki, and Honda were estimated to emerge as the most products selling companies and have a great number of manufacturing units in India. This is very evident from the collaboration of multi-national companies in India.
Role of science and technology sector in India
Electronics and Hardware Sector
In India, electronics and hardware industry plays a very crucial role in the uplifting of the society and development of the IT sector. Why do they play an important role? It is because electronics and hardware are undoubtedly the most important components of various industrial sectors. And, in fact, we are surrounded by electronic appliances like a geyser, irons, heaters, chargers, and many more which boosts the small manufacturing units in India.
Information Technology sector
After the launch of 'Digital India' campaign, it has become even more necessary to use ICT based product to encourage digital India program. Nowadays, ICTs are used in every sector like education, college, schools, agriculture, corporate, health sector, and many others. Even many engineers have got a good opportunity to work in this field and have utilized their skills and knowledge. But it was not always the same scenario; ICTs accountability was less, records consumed time, and many mediators were there. Hence, the campaign is a boon towards the development of the country.
Telecommunication sector
This is the only sector came by the colonial period, however, the connectivity was limited but gradually it has proved to be the huge market in every county. Before it was the time of wire telephones, and now we have wireless mobile phone which sets us free. Now, we can get any type of information in just one click. It compels us to imagine how beautifully our lives have changed and now we don't depend on heavy bills and wire connectivity.
Automobiles sector
Remember the time when we used to watch movie heroes with a car, giving the shiver of pride and you desire to buy such car for you and your family because at that time cars were a symbol of luxury and only rich people could buy them.
But now, the situation is different. We have multiple car designs at different ranges, it shows the product never discriminated the audience but company and market did. It was estimated that during the year 2006-07, the automobile industry produced 9 million of two and three-wheelers and 2.06 million four-wheeler automobiles in India. Therefore, India now is considered to be one of the top-most selling and buying country of cars and now we have huge numbers of scooter/bikes, cars, and automatic cars.
Bio-Technological Sector
This sector is the amalgamation of technology & science related to the field of biology. This sector includes several fields such as bio-agriculture, bio-pharmaceuticals and bio-fuels, etc. The need for this sector has increased in India for treatments and developing tools for operations.
Gradually, India is widely famous as one of the top destinations to be the central hub of electronics and hardware. The growth in electronic industries seems to have a favourable condition. Not ignoring the fact that many government policies facilitate the market of electronics and hardware industry for the growth in India. Favourable policies like foreign company's partnership, import and export, taxes, encourage the big tycoons to invest in the companies.
With this, India projected the mass production last year worth $155 billion which was like a boon in the industry and that generated the immense opportunities for many more electronic manufacturing industries.
How electronics and hardware sectors have benefited India?
Let's discuss how technology-based industries have benefited India.
• Reduced cost:
Many multinational companies provide semiconductors for manufacture for the fast growth of the electronic-based market in India. It has reduced the overall cost in outsourcing parts from different countries because India is becoming capable of manufacturing parts on its own. Therefore, many companies claim that India is the only country with a huge potential to become the electronics and hardware favourable destination in the world.
• Taxes and duties:
Implied taxes and duties in India are estimated to be low and reasonable for big brand electronics companies to deliver their product in India. However, new businesses or small start-up companies may face the burden of taxes and import and export charges.
• Affordable Capital
Many companies of big manufacturing Industries believe that India has the cheapest resources in terms of land, raw materials, and labour. Therefore, their demand for working with Indian companies is much more than working with others.
Importance of the growth of the manufacturing sector
Expanding manufacturing sector accelerated economy in the nation every year. Because of it, educational enhancement and employment opportunities are also expanding. As per economists, in India, a minimum of about 7-8 million job opportunities must be generated and primarily in the manufacturing field as it is one of the most profit-making sectors that can raise the country's economy high.
Global achievements of India in the manufacturing industry
India has a commendable journey emerging as a global manufacturing hub successfully. And now, we have majorly installed manufacturing plants of multinational companies and brands working in advance technology.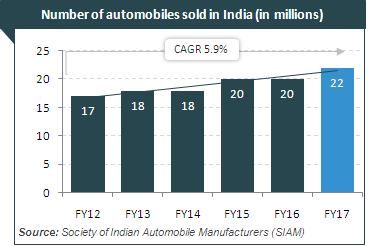 For example, Nissan Motor has invested hugely in our country and gained approximately $10 million in around 2010 and its revenue increased by $40 million in almost 2012. Commercial Vehicles (VECV) invested $61.9 million for the production of Volvo's engine. Hyundai's "i10" is the second largest manufacturing model in India and Tata Motors (TATA Nano) is the world's cheapest car in the world produced by the Indian company.
Chinese companies like Nokia, LG, and Samsung have made their place in every people's heart. On the other hand, there is a manufacturing unit like computers or IT systems and hardware market which is the fastest-growing unit in India. And Communication and Broadcasting Company (CBC) turned-out to be the largest DTH market by 2012 in India.
Technological competitiveness managed by policies
To boost the competition in India, the government implied an import strategy to retain its self-reliance in the market which is known as Import Substitution. On the other hand, Human Resource Development and Technology Infrastructure refers as an investment in infrastructure for multiple activities like education (both academic and practical), research and development (academic, practical, product, process and input material related), observing of information services, and provision of services like testing & inspection etc. to strengthen manufacturing in the future.
Industrial enterprises of the public sector are important to finance and coordinate for the requisite level of technological activity and that is why the direct intervention of public sector enterprises encouraged. Besides, standardization on power equipment, fertilizers, plus petroleum refining has served fast absorption and dominance of technologies set by the government. India requires probing limitations on technology development as a vital role in its overall policy for advancing competitiveness in the manufacturing sector. Involvement of government's role in improving 'technological competitiveness' is important for better outcomes.
The government sustained Indian manufacturing Industry
As we have discussed the importance of manufacturing unit to generate professional career opportunity and to meet the demand of the country, and government in that regard launched various program to sustain the manufacturing mass in the country.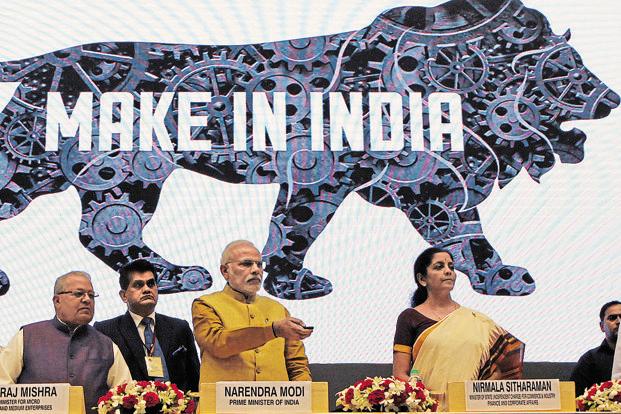 And 'Make in India program' is one of the government initiatives launched to strengthen the manufacturing structure of technology-based products in India. Mobile manufacturing program launched known as 'The Phased Manufacturing Program (PMP)' elevated through financial incentives. By 2018, Imports of electronic products or appliances had successfully become the second-largest mobile phone manufacturer after China in India. 'Make in India' campaign started to use skilled labour and educated people to employ the needy and talented ones.
National Policy on Electronics
In India, the government has launched 'National Policy on Electronics program' in 2012 to propose it as investor-friendly and market-driven and ideal to invite global and national companies in India to spend in ESDM sector (Electronics System Design & Manufacturing).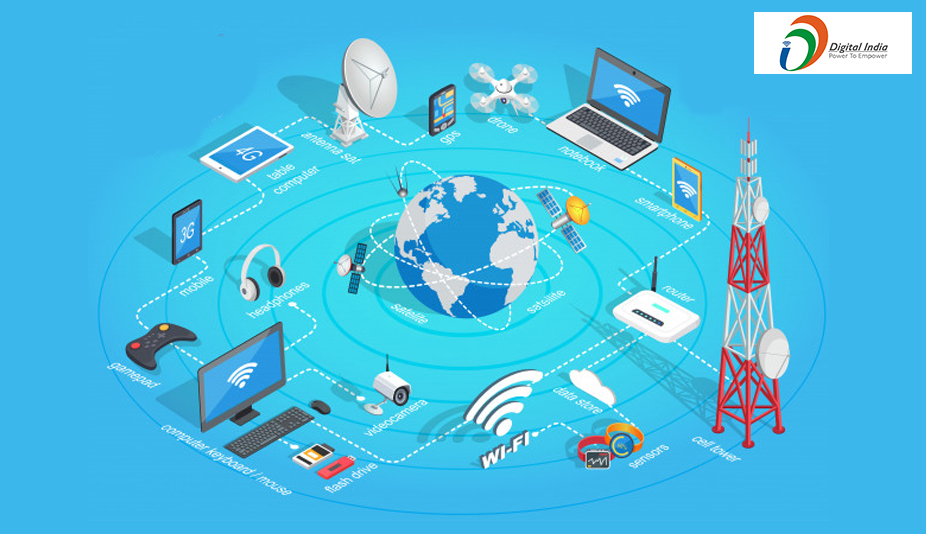 The scheme introduced to encourage and assist the proficient manufacturing groups to use efficient ICT tools and appliances in their production and business. And therefore, 'Digital India Campaign' started to enhance their production and competition between national and international markets to fulfil the demand for goods. However, the total budget of this scheme did cost approximately 105crores throughout the 11th Plan until now.
Challenges
For a developing country like India, it is very challenging to function when there are various roadblocks, for example, poor road connectivity, the improper infrastructure of air/sea-ports, and malfunctioning of staff members. These are the major causes by which companies face issues in import and export of goods.
Sometimes consumers face the loss of products or broken materials and due to inadequate skills and lack of literacy, Indian labour/staff is considered to be one of the cheapest labour in the world. Therefore, many times the delivery of the products does not match the client's requirements.
Lack of awareness is also one of the most challenging factors to accelerate the product demand as we know how much cut-throat competition exists in the market in every field. Therefore, product visibility and its demand are as important as manufacturing high quality of the product.
Overcoming the Challenges
To overcome the challenges, many public and private sectors are coming out from their shell to facilitate the manufacturing units in India for better growth. Government is rigorously working on imparting skills and education and also creating some physical units by cutting and installing warehouses, storages, sea, and airport to prevent the product from any damages.
Therefore, freight movement has started for the betterment of road and rail transport. To increase the visibility of the product among the target audience, media and advertisements play a vital role to increase in demand. Even if it's about a smart-phone or smart-cities, we majorly influence the audience by advertisement. And therefore, investing in advertisement plans helps to overcome the current challenges.
Wrapping Up
Hence, the journey of the Indian economy is very evident to showcase many ups and downs, struggles, hard-work, human intelligence, resource management, and government's interest to make the country popular after the dark period of colonial times.
We Indian have learned how to achieve the profit by generating quality and here we are, with the title of the second top-most country in the world in the manufacturing sector. Science and Technology have made our day-to-day struggle easier to travel one place to another or to get any information in just a click. In the future, we believe to be a part of more successful technological interventions for fast development of India.