GIMP is an open-source image editing program, one of the most popular image-editing programs. It is supported by a huge open-source community that is open in every aspect – development, source, sharing and participation.
As is common to open-source applications, GIMP too has a huge repository of plugins, scripts, brushes and gradients (we've already covered Top 40 GIMP plugins). The open-source enthusiasts pour hundreds of hours into developing the application and its add-ons for no cost, and shares them generously with the community.
And what better way for me to admire GIMP than by presenting a list of some amazing, beautiful and stunning brushes? The name, link and description of each brush are given just below each illustrative image. There are also sections linking to huge GIMP collections and further resources aimed at every group from novice to expert.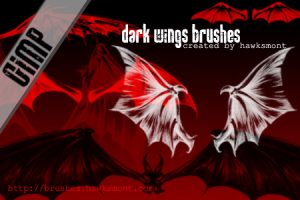 Dark Wings
: Create creepy, halloween-like dark wings.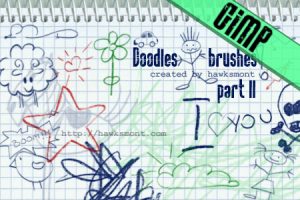 Doodles
: Nice doodle graphics, ideal for personal blog headers.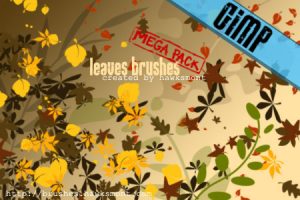 Leaves
: 40+ leaf brushes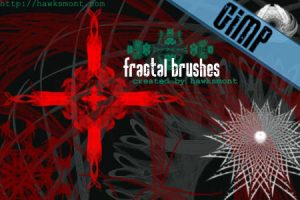 Fractal: Create fractal flames.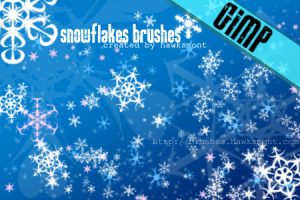 Snowflakes: Create beautiful snow textures.

Dill: Plant textures, ideal for garden/landscape.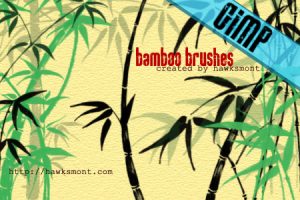 Bamboo: Bamboo textures.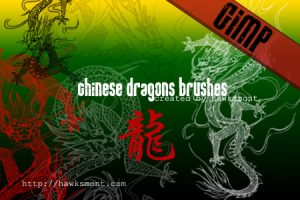 Chinese dragons: Create mythical dragons.

Grass blades: Create sharp-looking grass blades.

VectorGrunge: Another grunge brush.


Clouds: Create bright, natural clouds.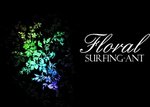 Floral: Create floral patterns

Florals: Another floral brush set.

Deep Down: Create smooth, deep art.

Sparkle : Dark, sparkling textures.

Cloudy: Create dark clouds.

Mask Brushes: Create dark, masking layers.

Grunge brushes: Create grunge textures.

Filmstrip: Create film overlays/graphics.

Tree brushes: Create trees!
Brush sets/collections
Galactic brushes
Foliage
1100 GIMP brushes
Odysee brushes
Splashing
Rise
Swirlys2
Inner universe
Leafy Glade
Edges
Further Resources
Feel like reading more? Read other posts on GIMP, or subscribe to our feeds to receive regular updates to this site(click to get a page with various options). If you liked this article, please consider sparing a moment to vote for this on Digg (even if you don't have an account on Digg, it takes only a minute). Thanks in advance.