Media Fire is one of the more popular free file hosting services. Rapidshare is the most dominant in this category, but Mediafire has its share of fans.
I have already written how to use Rapidshare premium link generators for unrestricted access, and Raptor, a free Rapidshare download manager.
J Downloader is a free Mediafire download manager. It is cross-platform (works on Windows, Linux and Mac OS X) and runs on Java Runtime Environment (JRE). It integrates with Firefox.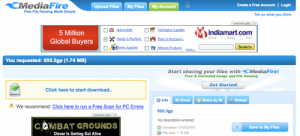 Free Mediafire download manager
I tested J Downloader on Mac OS X. Upon starting the installation process, it asks you for the language, download directory of choice and gives you an option to integrate J Downloader with Firefox.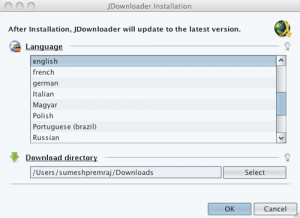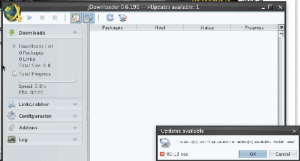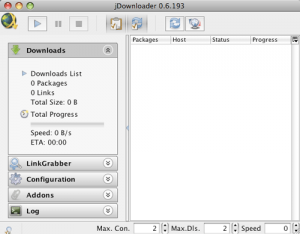 As you can note from the screenshots above, during installation, J Downloader's interface is not spectacular, but once the install is done, the app inherits the native look of the OS used.
Download J Downloader
Here are direct links to J Downloader for all three OSes:
Windows, Linux and Mac.
If any of these links do not work, you can get more download links for J Downloader on its download page.