Holi(also spelled holli) is a spring festival observed in North India and some parts of Nepal. Affectionately called Festival of Colours, because of the role of colored liquids/powders in the playful celebration of the festival. In 2008, Holi occurs on March 22 in 2008.
Some background information about Holi
There are two days of celebration. On the first day, bonfires are lit to signify burning the Holika evil demoness and Hiranyakashipu's sister. On the second day, known as Dhulhendi, people spend the day throwing coloured powder and water at each other.
What is a holi celebration without some cyber-touch? Here, we have a collection of best sources of online greeting sites, wallpapers, and interesting holi quotes.
Free Holi greetings
Please note that the screenshots are actually cropped versions, and do not give you a proper view of the site at once. Also, some of the designs below are poor, but their greetings are good enough for use. The images have been linked to the site, so click on images to visit the site in a new page/tab.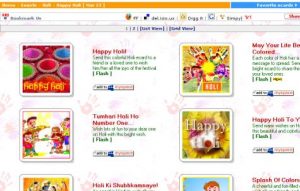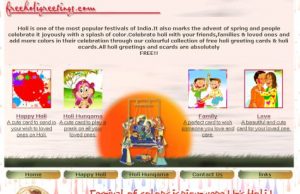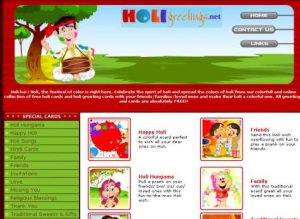 Free Holi wallpapers
Below, you will find sites that provide free holi wallpapers. Clicking on the images will take you to the wallpaper resources in a new tab/page.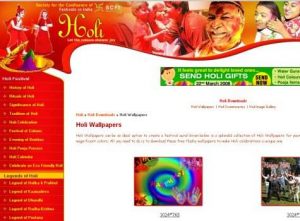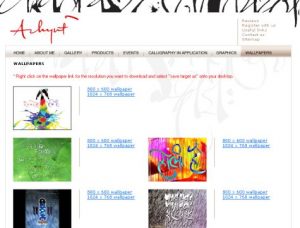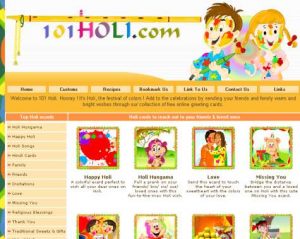 Want more free wallpapers and greetings?
You can also find even more free wallpapers using (Google Image Search) and free greetings (using Google search).