Doctor Web anti-virus software includes anti-rootkit, anti-spyware, mail and firewall components. Dr Web has a console scanner which can be installed onto an infected PCs or can be run without installation. Dr.Web antivirus is the first AV product from Russia. They also provide a Firefox addon to check links online.
A standard license key for activation of full version of Dr.Web antivirus costs $33.90 to purchase. However, we show you how to get a free, valid license key for Dr. Web security software from a promotional offer on an obscure Chinese website.
Free Dr Web license key / serial
Please note that the free license giveaway is not professional version, hence firewall is not included.

ADVERTISEMENT
To get the free Dr.Web activation code, visit the promotional page(link removed as promotion is no longer valid). Use the image below and translated version as a reference to fill in the forms, as they are in Chinese.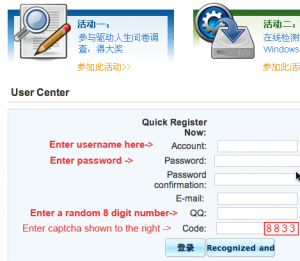 Out of the three options shown, Click on the option visible in the image below.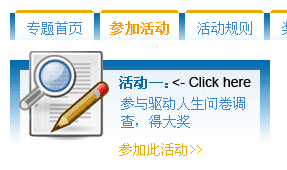 Select any answer for every question shown and click Submit.
Note the 6 digit free license key for Dr.Web antivirus that is shown to you. In the next step, download Dr.Web AV if you have not done so already, and enter this activation code during installation.
Download Dr.Web Anti-Virus Setup Installer
Download Dr.Web Anti-Virus 6 – 32 bit or 64 bit.
Once download is complete, enter the free license key during installation. If you have installed it already, open Dr. web Antivirus , click Dr Web -> Register License. Enter the serial key.
Dr.Web antivirus features
Intelligent heuristic analyzer to detect unknown malware.
Protection against phishing, spam mails, bots etc.
Fast, real time interception of calls to files.
Detection of viruses in archive folders.
Frequent hourly automatic updates
Plus all the standard features