Solder Bar (63% Tin & 37% Lead)
Specification:
Owing to devoted experts, we have been competent to present a wide range of Solder Bar. These products are made as per industry norms and standards.
Other Details:
Global Sphere Sn63Pb37 is manufactured using ultra high purity virgin raw materials and the alloy is conditioned using proprietary methods. This results in a pure, low drossing, high flowing solder alloy, which is free of impurities. Ideal for densely populated boards, it enables increased production speeds and yield improvements, reduces solder pot maintenance. Global Sphere Sn63Pb37 is compatible with typical range of flux application formulas used in Electronics Industry today.
Description
Thickness (mm): 15mm-25mm
Packaging Size: 25 Kg
Packaging Type: Corrugated Box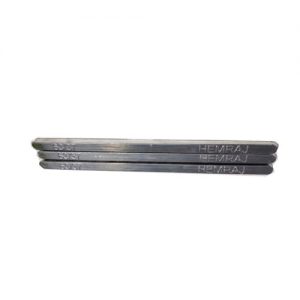 Solder Bar (63% Tin & 37% Lead)